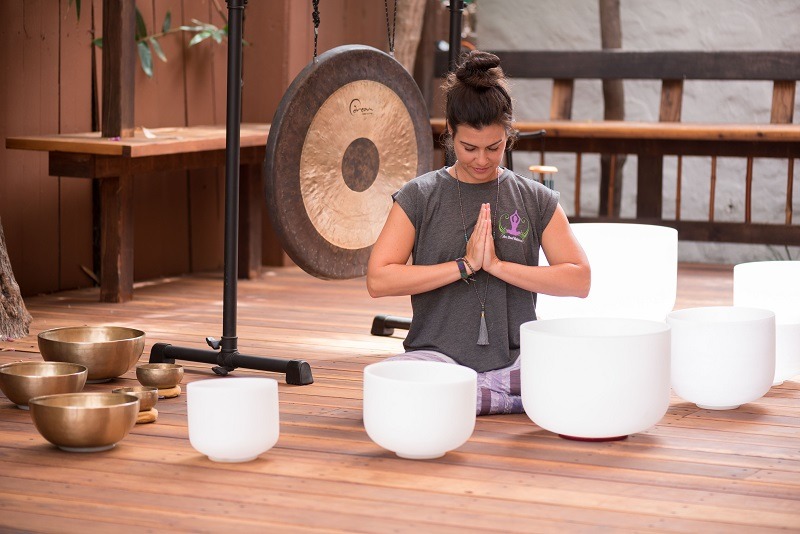 Online Sound Bath – Peace & Calm
This is a 25 minute online Sound Bath Meditation with Jeny of Zen Soul Balance based in San Diego. With the use of crystal & brass singing bowls, gongs, and chimes, Jeny will guide you to places of deep relaxation, calm and peace. Prepare to use headphones or earbuds and a comfortable resting place with blankets, pillows or cushions.
Learn about discounted membership pricing: click here
Healing Power of Sound Bath San Diego
Immerse yourself in the healing power of sound to enter into a state of deep relaxation. This sound meditation starts with a breath awareness exercise and a moving meditation. Prepare to leave this session refreshed, tranquil, serene, and peaceful.
Sound Healing Online Benefits
We all need the calm within the storm. Maybe life isn't going to slow down, but that doesn't mean we can't find peace and joy in our journey. This is your opportunity to join Jeny online for an online sound healing experience to unplug from the outside world and reconnect with your inner peace. This sound sound bath will help to still the mind, enhance mood state, and increase capacity for healing and balancing. To learn more about the impact of sound healing read our blogs.
San Diego Yoga & Sound Bath Training
Join Jeny Dawson for yin and restorative online yoga sessions paired with sound healing. These classes create a safe space for deep relaxation while gently stretching the body. A variety of new classes are posted to the online site every week!
More San Diego Offerings
• Online Yoga Classes
• Live Online Private Sessions
• Mindfulness & Meditation Support
• Accountability and Inspiration Virtual Groups
Start by watching these two free videos What is Yin Yoga and Meet Jeny.
Contact us today to learn more.