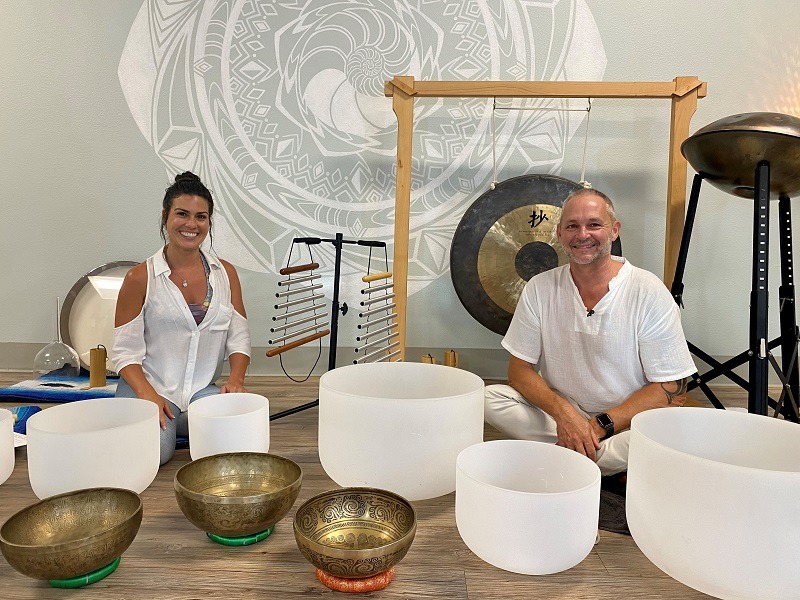 Livestream Sound Bath
Our lives have changed dramatically during the 2020 pandemic and it can feel a little overwhelming at times. As we navigate this new normal, Zen Soul Balance is committed to providing a safe space to relax, reset and rejuvenate.
For centuries, humans have used sound, vibration, and meditation as a means of calming the mind and soothing the body. Modern-day research has proven what our ancestors knew intuitively; that music and mindful relaxation possess therapeutic benefits.
Beginning with a mindful breath exercise and body scan to release tension, participants will then enter into a comfortable resting position for the duration of the session.
What you need:
A quiet and comfortable place
Speakers/headphones or earbuds to connect to your device
Yoga mat or any comfortable surface to lie on
Blanket, eye mask, pillow and anything else that can help you create a cozy and comfortable space
Some of the therapeutic benefits gained from a sound healing session are:
Lowers heart rate and blood pressure
Diminishes stress and anxiety
Engages the parasympathetic nervous system, initiating calm and peace
Encourages deep relaxation which aides in meditation
Triggers the brain to chemically release natural opiates reducing pain and swelling
This sound healing session will be led by Jeny Dawson and Bruce Reeves of Zen Soul Balance – open to the public and livestreaming from Yoga Del Mar.
Note: The sound bath will be administered with multiple high quality microphones, however, to receive the most from this experience, it is highly recommended to use a good set of headphones or earbuds.