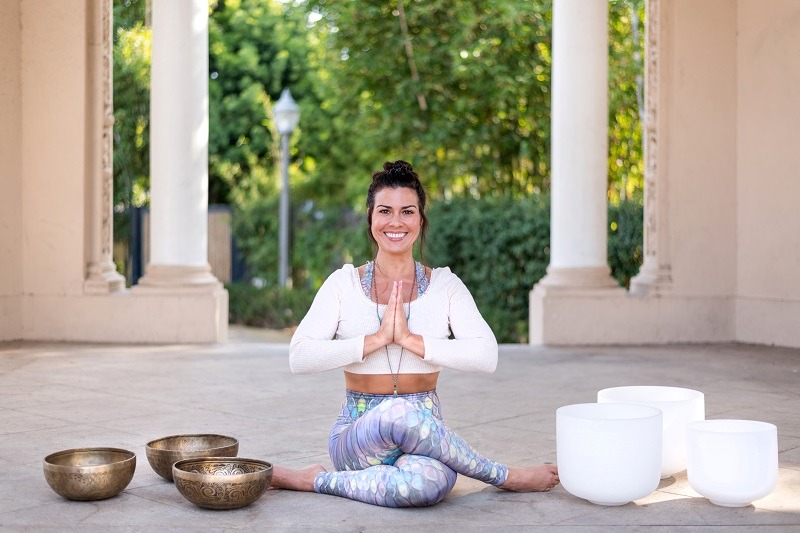 New Year Sound Bath
**SOLD OUT ** Waitlist available
Celebrate the New Year by immersing yourself in a healing Sound Bath in San Diego. As the year kicks off anew, it's an excellent time to set forth your best intentions for 2021! This experience will create the space for you to let go and release what you do not need so that you can manifest what you deserve. 
This is a 60 minute Sound Bath that utilizes frequency, vibration and stillness to create a meditative and relaxing environment that promotes a sense of calm and peace; through crystal and brass singing bowls, gongs, drums, chimes and more. This sound journey will enable you to enter a deep, alpha-theta brainwave state, in which healing is stimulated at the cellular level; a therapeutic and transformational experience.
 Benefits of Sound Healing in La Jolla:
– Diminishes stress and anxiety
– Lowers heart rate and blood pressure
– Engages the parasympathetic nervous system, initiating calm and peace
– Encourages deep relaxation which aides in meditation
– Triggers the brain to chemically release natural opiates reducing pain and swelling
– Awakens, aligns and balances the Chakra energy centers in the body
Outdoor Social Distancing
Participants will be spaced 6 feet away from all others with limited mats allowed on the deck; masks are required and temperature taken at check-in. 
This sound healing session will be led by Jeny Dawson and Bruce Reeves of Zen Soul Balance at Riffs Yoga Studios in Bird Rock, San Diego.
*Please note – attendees must bring personal yoga mat, blanket, eye pillow and any other props for comfort. 
**THERE IS A 24 HOUR CANCELLATION FEE TO NOT INCUR LATE CHARGE OF FULL PAYMENT. THANK YOU FOR UNDERSTANDING THE LIMITED CAPACITY AND INTIMATE SETTING.