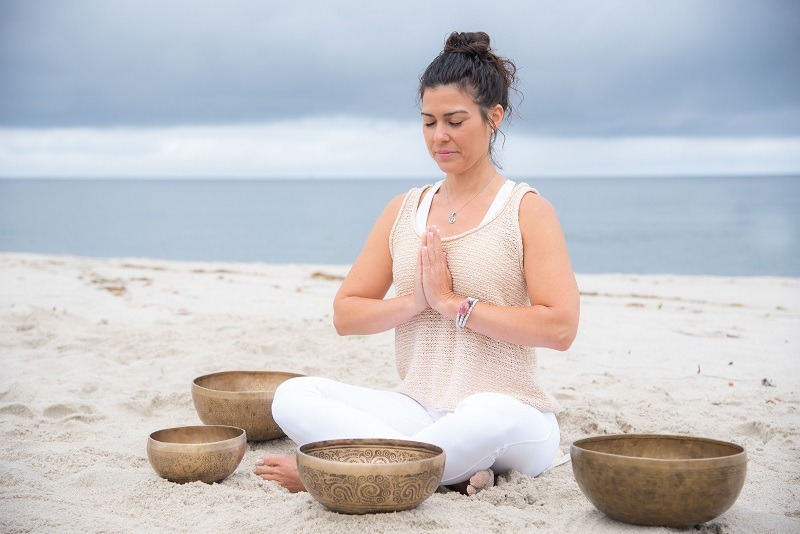 April Awakening Sound Bath
Both sessions are **sold-out** waitlist available
Next Sound Bath – May 15 – Registration open
This is a 60 minute detoxifying Holistic Sound Bath to celebrate the season with Zen Soul Balance at Riffs Yoga Studios in Bird Rock, San Diego! Just as nature enters a cycle of renewal, growth and expansion in Spring, so does the energy within us. Embrace the opportunity to shed old, unwanted layers and make a conscious choice to begin again. 
As we emerge from the dark period of winter and return to the budding of new life, the days become longer and we have the opportunity to restore ourselves physically and energetically with the aid of sound meditation. 
Sound Baths utilize frequency, vibration and stillness to create a meditative and relaxing space that promotes a sense of calm and peace through crystal & brass singing bowls, gongs, drums, chimes and more. You will leave feeling, rejuvenated, grounded, centered and connected as this new season unfolds. 
*************
These sound healing sessions will be led by Jeny Dawson and Bruce Reeves of Zen Soul Balance. Participants will be spaced 6 feet away from all others with limited mats allowed on the deck and two separate sessions offered. Infrared heaters will be turned on.
*Please note – attendees must bring personal yoga mat, blanket, eye pillow and any other props for comfort. 
**THERE IS A 24 HOUR CANCELLATION POLICY TO NOT INCUR LATE CHARGE OF FULL PAYMENT. THANK YOU FOR UNDERSTANDING THE LIMITED CAPACITY AND INTIMATE SETTING.