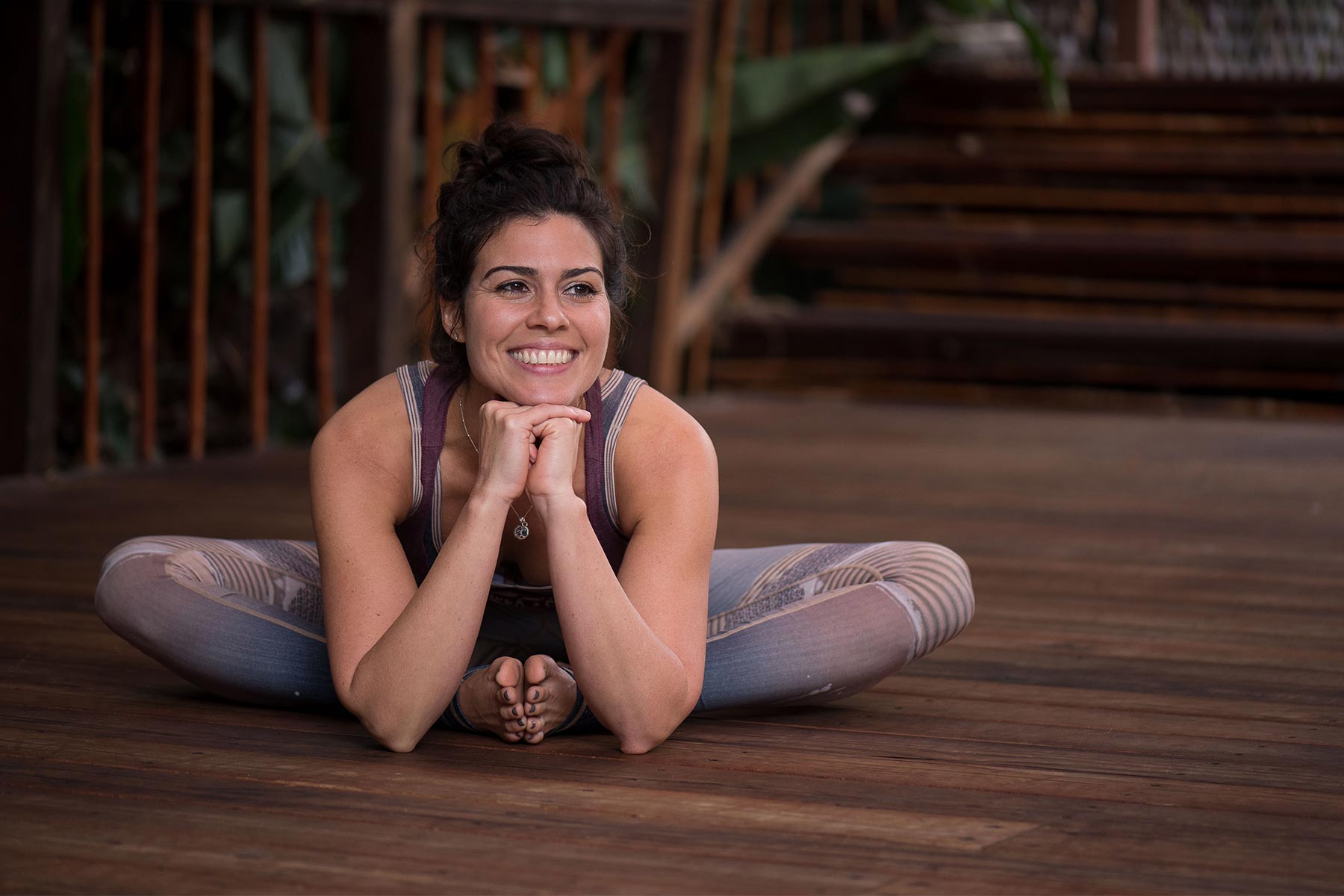 25 Hour Yin Yoga Foundations Training – La Jolla
Yin Yoga Foundations offered in La Jolla is designed for Yoga Teachers and Yoga students desiring to deepen their practice, gain knowledge and hone their skills of a functional yoga practice and skeletal variations. Participants will look at the unique physical differences of each human being, while exploring their individual body's range of motion. They also will learn how to adapt postures for their body in order to experience optimal benefits.
** Earn 25 Hours Yoga Alliance Continuing Education. See below for more details. **
Yin Yoga San Diego
Yin Yoga in San Diego is an introspective practice that offers a chance to turn inward and nurture the calm, quiet center that is innate in all of us. Most postures are seated or reclined with 3-7 minute holds, while relaxing the body's resistance, and allowing the deeper, dryer tissues - the fascia that wrap muscles and form joint capsules, to be safely and therapeutically stretched, hydrated and strengthened.
Yin Yoga: A Functional Approach
Through interactive posture labs and creative sequences, we will unveil the intelligent approach to a healthy, long-term asana practice by:
- Examining the nature of yin and yang
- Understanding the 3 principles of Yin Yoga
- Acknowledging the reality of human skeletal variations
- Learning the fundamental principles of functional alignment versus aesthetical alignment
- Exploring and communicating with the body and guiding it into a shape, a posture of twists, turns, tensions and compressions
- Learning how and where to "listen" (i.e. observe) and how best to respond to the evolving needs of the body and mind.
- Discovering the strength of surrender, the power in stillness, the beauty of silence, the virtue of patience, the importance of breath, and the empowerment of support.
- Understanding the "Rebound". Passively and steadily observe the flow of energy (i.e. chi, prana, "life force") released on the exit of a Yin pose.
Yin Yoga Archetypes: Shoelace & Dragonfly
Realizing the uniqueness of every yogi, founder of Yin Yoga, Paul Grilley, developed a system of Archetypes and Target Areas.
According to Paul Grilley's Yin Yoga model, there are 7 Archetypal Poses. The foundations module takes a deeper look into 2 of the 7 Archetypes and their myriad of variations. This one digs into the Shoelace (outer hip) and Dragonfly (inner hip) Archetypes.
As stated by Paul Grilley, "There are thousands of yoga poses but the vast majority of them are variations of seven Archetypal poses. This is why ancient books on yoga listed so few postures. Understanding these seven archetypes is the key to teaching variations, using props, and making adjustments."
Additional Course Information:
The Guiding Sutra: "14-10-7". Explaining and applying this sutra is the heart of Paul Grilley's model and the focus of the foundations module. The full sutra is: "When you learn to see the body as 14 Skeletal Segments being moved by 10 Myofascial Groups you will be able to skillfully adapt the 7 Archetypal poses to suit every student."
This training is an extension of Joe Barnett Yin Variations, Senior Assistant to Paul Grilley, Founder of Yin Yoga. Learn more about Yin Variations advanced modules: Click Here
Yin Yoga and Sound Healing:
This course will also highlight the complementary modality of Sound Healing and its reciprocal effects within a Yin practice in San Diego. Some benefits to practicing Yin Yoga with Sound Healing are:
- Reduces stress and anxiety
- Increases circulation
- Revitalizes the tissues of the body
- Improves flexibility and joint mobility
- Restores equilibrium and cultivates balance
-Activates the parasympathetic nervous system
Sample Course Schedule:
Friday, April 16
8:00a - 12:30p: Philosophy, lifestyle and ethics
12:30p - 1:30p: Lunch
1:30p - 3:30p: Analyze and practice (outdoor deck)
3:30p - 5:00p: Anatomy and physiology lecture
Saturday, April 17
9a - 1p: Techniques, training, anatomy
1p - 2p: Lunch
2p - 4p: Teaching methodology
4p - 6p: Analyze and practice (outdoor deck)
Sunday, April 18
9a - 1p: Techniques, training, anatomy
1p - 2p: Lunch
2p - 4p: 5 Archetypes & Teacher Improvement
4p - 6p: Yin and Sound Healing (outdoor deck)
Why is it important to earn CEUs for Yoga Alliance?
As stated on the Yoga Alliance website, "In order to continue learning and growing as a teacher, all Registered Yoga Teachers (RYT®s) must complete 45 hours of Continuing Education every three years. This includes 30 hours of yoga training, of which: At least 10 hours must be Contact Hours with a qualified provider, No more than 20 hours may be Non-Contact Hours, and All training hours must be directly related to one of our four Educational Categories, where you are learning something that is new to you.
For more Yoga Alliance details, click Here.
Cost:

** NOTE: There is a $150 non-refundable deposit required to reserve a space **

Early Registration: $479
(Ends March 1, 2021)

Full Tuition: $529
(Due April 1, 2021)
Available Payment Options:
Venmo @zensoulbalance
QR Code: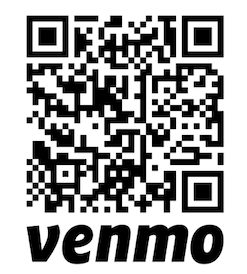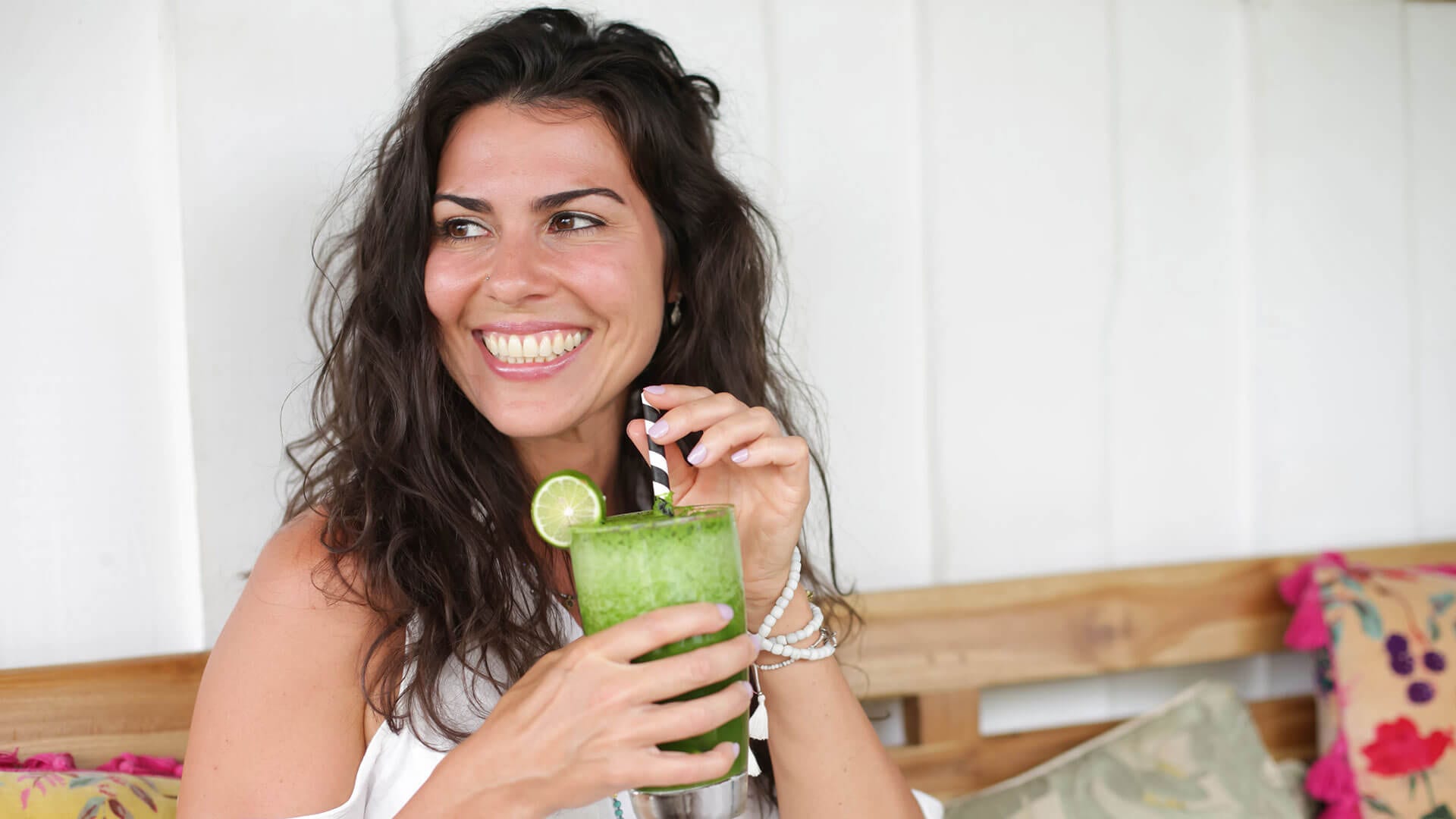 Jeny is E-RYT & YACEP and has multiple certifications in Yin Yoga. She has studied with and assists Joe Barnett in teacher trainings and continues to study under Paul Grilley, the founder of Yin Yoga. She has practiced yoga since 2002 and studied the science of Hatha Yoga in Bali, Indonesia. She has a certification in yoga for children of diverse abilities, is an Integrative Nutritional Health Counselor and draws from a vast array of educational modalities and life experiences to help others transform their lives.
Jeny is the Founder of Zen Soul Balance in La Jolla, California. Her heart for ZSB is to inspire others to live healthy lives by encouraging them to reach beyond nutrition and exercise, and to consider the whole person – a lifestyle that acknowledges and embraces the unity of body, mind and spirit as the catalyst for optimal health and wellness. She leads weekly yoga, sound healing, mindfulness/meditation, and nutrition classes around San Diego. She also works closely with healthcare providers to offer wellness programming for patients struggling with long term illnesses such as cancer and multiple sclerosis. She is passionate about health, wellness, and yoga and aims to raise awareness and be of service in the community.
No level, from beginners to advanced practitioners, all can expect growth and expansion from her teachings. She brings the benefits of private and semi-private yoga instruction to you, in the comfort of your home, workplace or studio, recreational parks, beachfront locations or any designated venue.
Hourly Schedule
Friday, April 16, 2021
Saturday, April 17, 2021
Sunday, April 18, 2021
9:00am

-

6:00pm

Sunday, April 19